Typical deployment situations for interim managers are:
Bridging vacancies
Restructuring/reorganisation
Insolvency support
M&A
Change processes
Consulting/Expertise
Generation change
Company formation
IPO
Projects
Industries
In order to fill temporary management positions quickly and accurately, it is often necessary for the interim managers to have the relevant industry expertise and for the personnel consultants to have a corresponding understanding of the specifics of the respective industry. WP Interim & Management Solutions has therefore positioned itself according to client and market requirements by industry. The expansion of the pool of interim and project managers as well as the systematic support of clients and partner organisations is sector-related and organised as Competence Centres with defined areas of expertise. Each Competence Centre has a team of consultants who carry out the tasks of recruitment and staffing. Sector-experienced consultants head the Competence Centres.
Functions
In addition to industry expertise, functional expertise is crucial for successful staffing. We ensure this through the qualification and experience of our consultants according to the following structure:
Management Team
WP Interim & Management Solutions is managed nationally and internationally by Nadja Iram.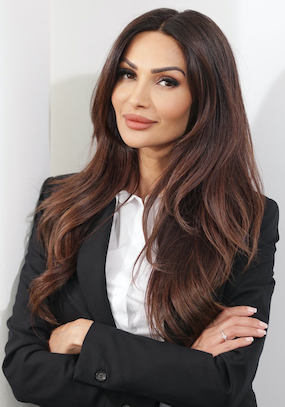 Nadja Iram
Executive Director
Nadja.Iram@wp-group.de
T +49 6172 4903 42